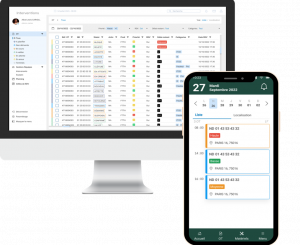 Myndea®: the assistant for field team management
Myndea®, the assistant that facilitates the organization of field tours. We define, thanks to Artificial Intelligence, the best compromise between distance to the recipients and interest of the visits (customer potential, urgency of the visit…) in order to get the optimal organization of the field tours of your teams.
DetectBot®: the assistant for data, sound and video recognition
DetectBot®, the assistant able to understand videos (tracking several people trajectories, recognizing emotions, objects and people, recognizing age and gender, finding a multi-criteria person, reading license plates), sounds (recognizing emotions, number, gender, age, and even identity of a person via voice) and texts (text searching in knowledge bases and analyzing verbatims from consumers suggesting them a personalized answer / action – CareBot). DetectBot is also predictive maintenance (FixBot®), fraud detection (FraudBot) and optimization of the employee life cycle (HRBot).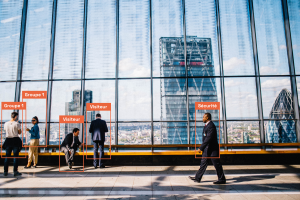 AdBot®: the assistant for advertising campaign management
AdBot® supports multimedia broadcasters with the management & optimization of advertising campaigns thanks to Artificial Intelligence
HomeBot®: the assistant for the home and collective housing
HomeBot®, the home automation assistant that improves the family's life: learning and detecting habits, managing direct orders and configurable scenarios, time management and appointment reminders. This butler with Artificial Intelligence aims to simplify the daily life of the home.