Who are we?
Subsidiary of
altice france
(SFR, BFM, RMC, 01net…),
muvr

a

l

i

ne
is the startup of the group dedicated to 
Artificial Intelligence
.
With our experience in Telecom, we address:
The Artificial Intelligence ​​needs of the Telco/Media/Advertising Business Units of the altice group
Digital transformation of companies, administrations and local authorities
Our methodology
Our PhD are working on 3 main elements:
– emulation of human reasoning by analysing the analogue flows of the human brain and transforming them into digital information
– fine analysis of human natural language to create a computer language with the ability to imitate it
– study of human cognition, i.e. the ability of an individual to acquire knowledge about his or her environment, in order to reproduce this through a computer
From there, our PhD design Artificial Intelligence algorithms to provide solutions to your issues. Our developers then deploy these solutions as softwares.
Following deployment, we evaluate the solutions implemented in order to enhance our research and therefore in the long term to provide you with solutions that are always better.
Result: we provide you or your consumers sustainable Artificial Intelligence solutions that allows you/them to get:
– more simplicity in everyday life
– a better allocation of resources
– a better quality of service
– a better decision-making
– time saving
– etc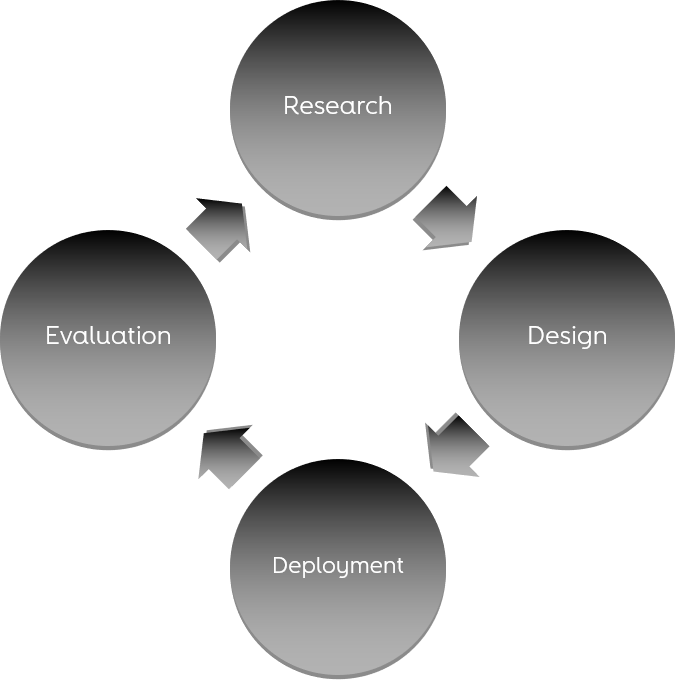 Our added value
Subsidiary of altice france, dedicated to Artificial Intelligence, muvraline benefits from resources of a big group, but operates with the agility of a startup.
Our R&D is European, with multidisciplinary teams composed of PhD in Mathematics, Computer Science, Psychology (Criminology), Biology, etc., as well as developers, which allows us to respond with Artificial Intelligence to all types of issues, even the most complex.
Our offices are local, so close to you, with headquarters in Paris and regional agencies under development.
Our algorithms are visible, and can therefore be understood.